Five Free Personal Safety Apps
❗TRIGGER WARNING: Today's blog post has a mention of assault❗
Rumour has it that you don't always feel safe walking alone...
 I think pretty much everyone can relate to feeling on edge and vulnerable walking alone- whether that be on the way back from a night out, or going for a daytime jog! 💔
Luckily, personal safety apps are becoming increasingly popular, providing some extra reassurance to those that get anxious in those situations! ❤️
Here are our top seven safety apps that you should defo try out if you want some extra security!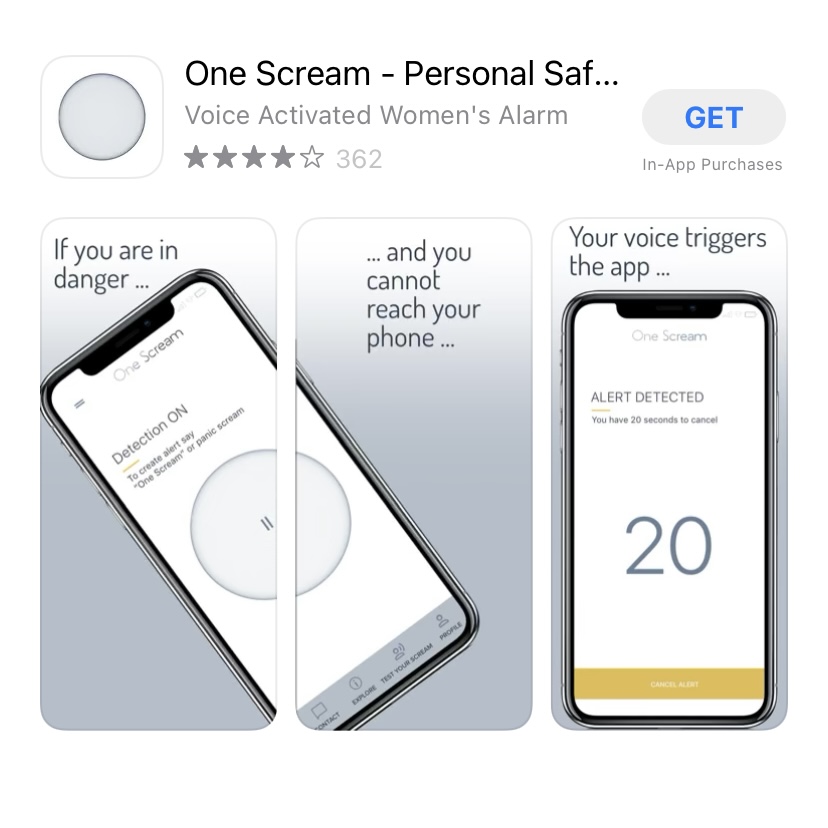 1. ONE SCREAM
One Scream is a voice-activated safety app for women! If you're ever in danger and cannot reach your phone, the sound of a scream will cause your phone to sound a loud siren, and then in 20 seconds, it will contact up to three chosen contacts letting them know that you need help ❗
The app avoids contacting people in non-emergencies by mistake, as you have to 'activate' the app before going out alone! It also gives you 20 seconds to cancel the automated messages to contacts, if it's a false alarm 👍
 One Scream wants women walking alone to 'Feel Safe. Be confident', and of course, we are in full support of anything that is designed to help women feel safer! 😍
DOWNLOAD ONE SCREAM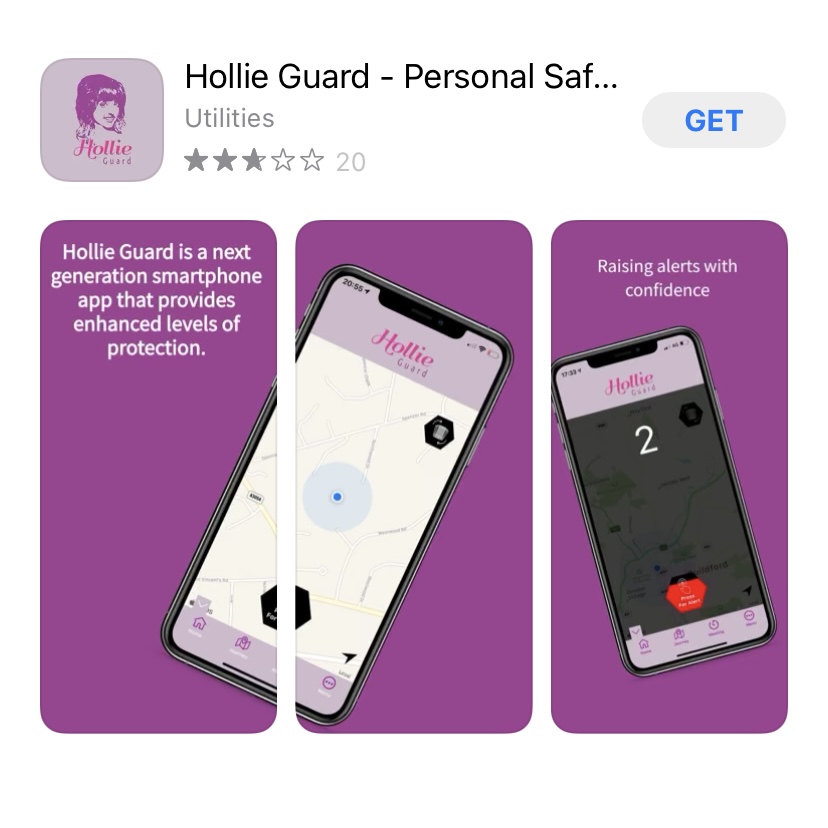 2. HOLLIE GUARD
The Hollie Guard app was set up in memory of 20-year-old Hollie Gazzard, who was stabbed to death in 2014, at the salon she worked at in Gloucestershire by an ex-partner 💔
The app was created to 'Make Hollie Your Guardian Angel', and protect you from being in dangerous situations 👼
As well as having a GPS feature, where you can track your journey and share it with contacts, you can also raise an alert if you're in danger, and record audio and video evidence! 👍
What we love about Hollie Guard is that it has the option of 'Deterrent mode', or 'Stealth Mode'! 
Deterrent mode will make it clear that you've called for help (acting as a deterrent and potentially scaring off an attacker), and stealth mode hides that you've signaled for help which can be useful in certain situations in which raising an alert could increase the risk of harm!  
DOWNLOAD HOLLIE GUARD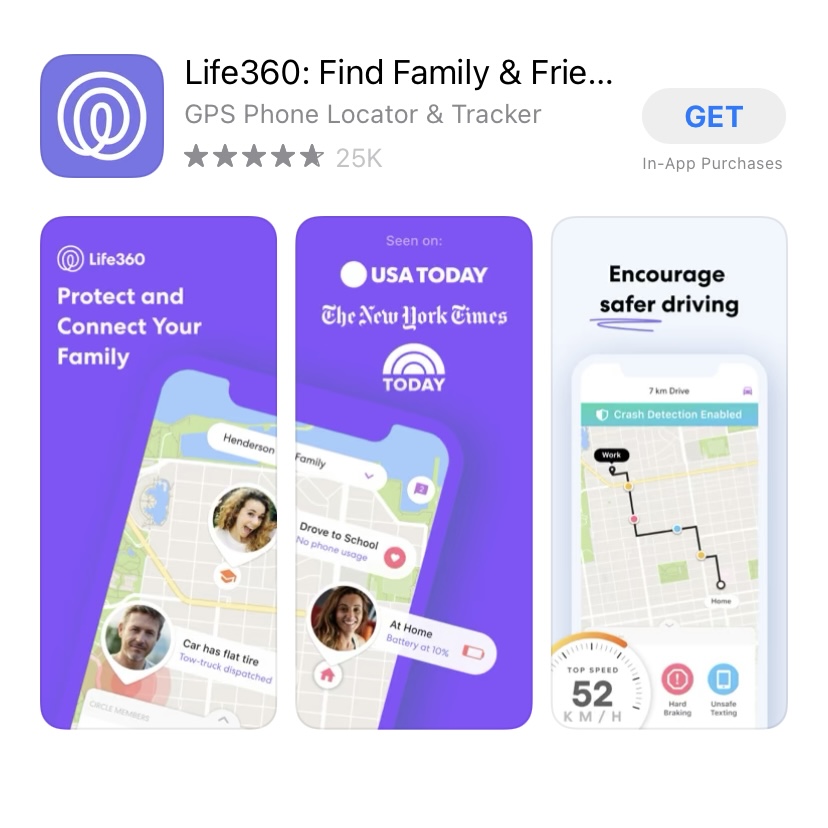 3. LIFE360
Life360 is 'on a mission to bring families closer with comprehensive safety and coordination features' 👪
 Although the app is built for families, you could 100% use this app amongst friends, or trusted contacts! 
The main feature of the app is the location-sharing services, so you and your trusted contacts can keep a lookout for each other ❤️
You can also navigate directly to any Circle member by tapping on their photo- so if you need to get to a friend quickly, there's no need for an address! 
 There is also an SOS silent alert mode, that will send your location to Circle members and emergency contacts in an emergency 🚨
DOWNLOAD LIFE360
4. URSAFE
UrSafe is the 'first and only hands-free, voice-activated personal safety app fully integrated with emergency services to empower everyone to stay safe anytime, anywhere' 💪
 With UrSafe, you can set a safe word that will trigger a call to emergency services- which is perfect if you feel unsafe taking your phone out!
It also has the ability to notify users' designated contacts with live audio and video stream to monitor unsafe or uncomfortable situations... this is perfect if you need some reassurance on the way home! ❤️
DOWNLOAD URSAFE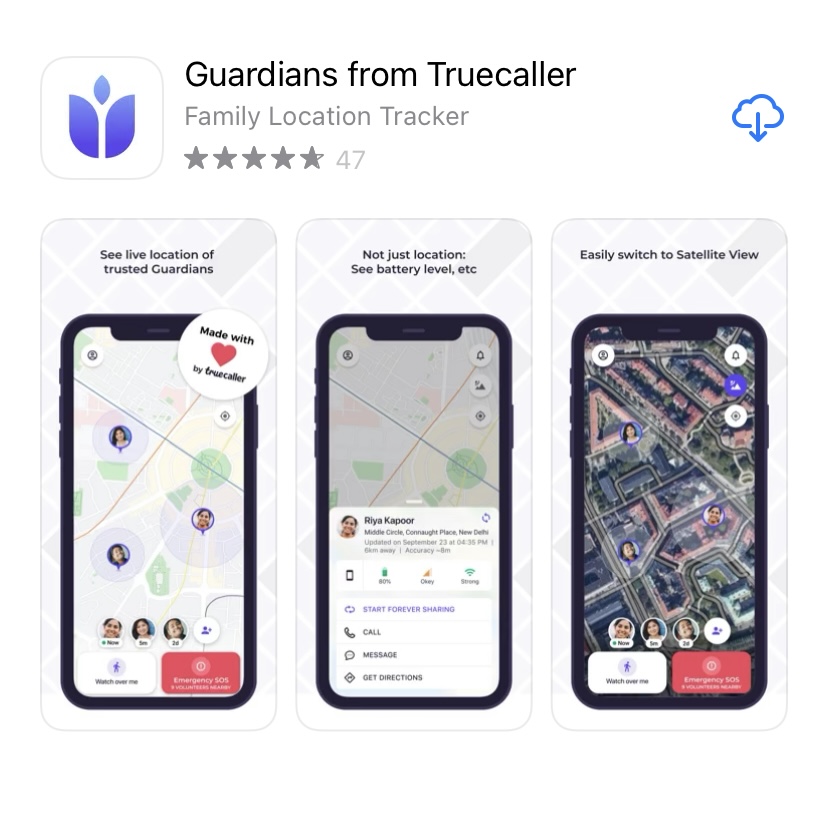 5. GUARDIANS
Like the other apps, Guardians is a safety app built for anyone who wants to share their location with their trusted one in order to be safe all the time! 😇
However, this app is completely free with no 'higher tier' option like some of the other apps- AND you can share info such as battery life, network strength, and phone status...
For us, the battery life feature is a HUGE plus! 👍
You can also set up forever sharing- where you can choose to share your location permanently with certain trusted people ❤️
DOWNLOAD GUARDIANS