Five Alternative Websites To eBay
Rumour has it that you're always looking for the best new thrifting websites...
Following on from our top five thrifting apps article (check it out if you haven't already), here are the hottest websites for all of your second-hand clothing needs!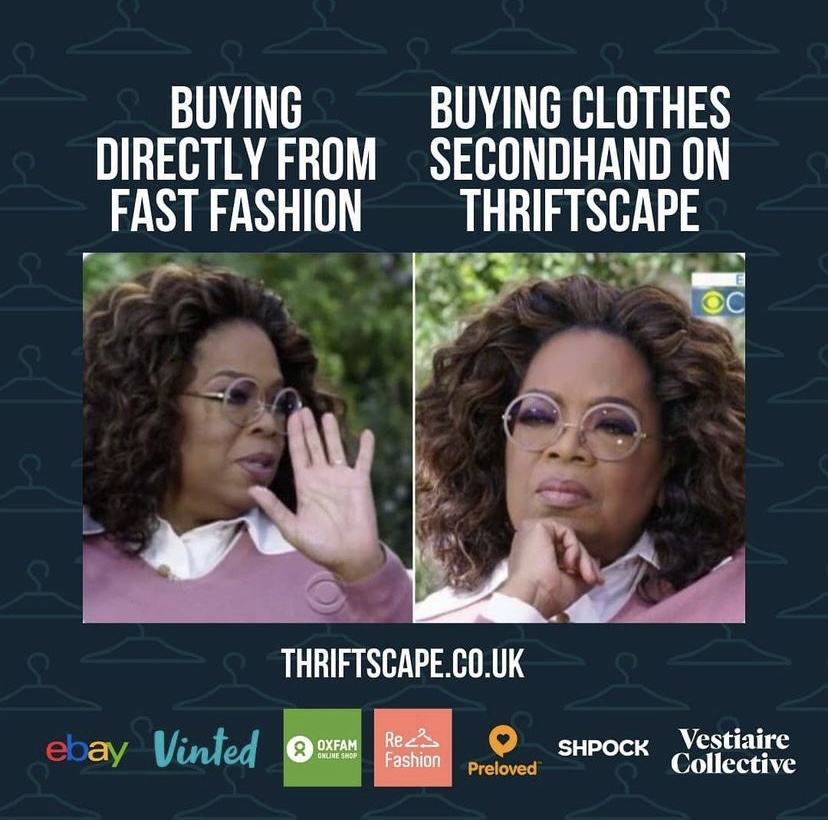 1. THRIFTSCAPE
This one's a lil' bit of a cheat, as it's technically a search engine! 🤫
But we couldn't live without it- SUCH a timesaver! ❤️
 Thriftscape is 'secondhand shopping made simple' and is designed to scour the web for all the best bargains in one click, saving you time and hassle checking all the other sites one-by-one! 
Type in the item you're looking for, and Thriftscape will show all relevant results across eBay, Vinted, Preloved, Vestiare Collective, ReFashion, Shpock, and Oxfam!
Crazy right!? 🤯
CHECK OUT THRIFTSCAPE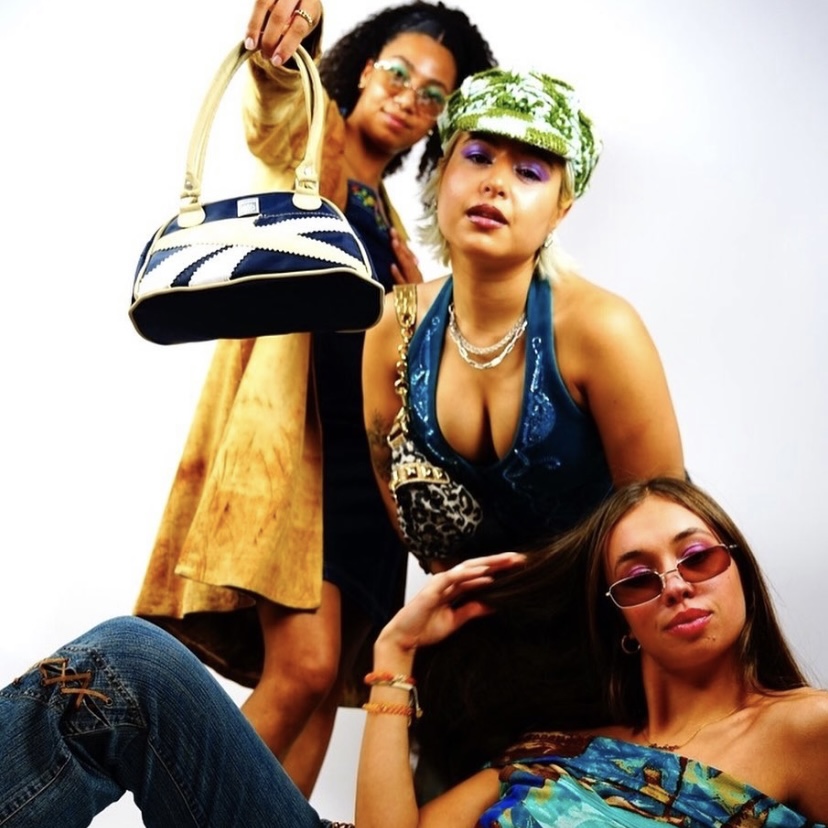 2. DON'T SHOP, SWAP
New swap platform, 'Don't Shop, Swap'! 🤩
Don't Shop, Swap are on a mission to 'fix the fashion system, by making fashion sustainable, affordable, and accessible to young people'! Sounds great to us. 😍
They believe swapping drives respect for the planet, possessions and people, and we 100% agree! 🌎
 The platform differs from others due to the fact that they offer a curated selection of preloved, vintage and designer clothing. It's also set out like a game, which is just super fun TBH!
 The platform has already seen some gorgeous unique vintage pieces be swapped into new loving homes! Items from designer labels such as Dior, True Religion, and Moschino have even been uploaded to the site and promptly snapped up. Don't Shop, Swap is taking off, so get on it ASAP! 💕
CHECK OUT DON'T SHOP, SWAP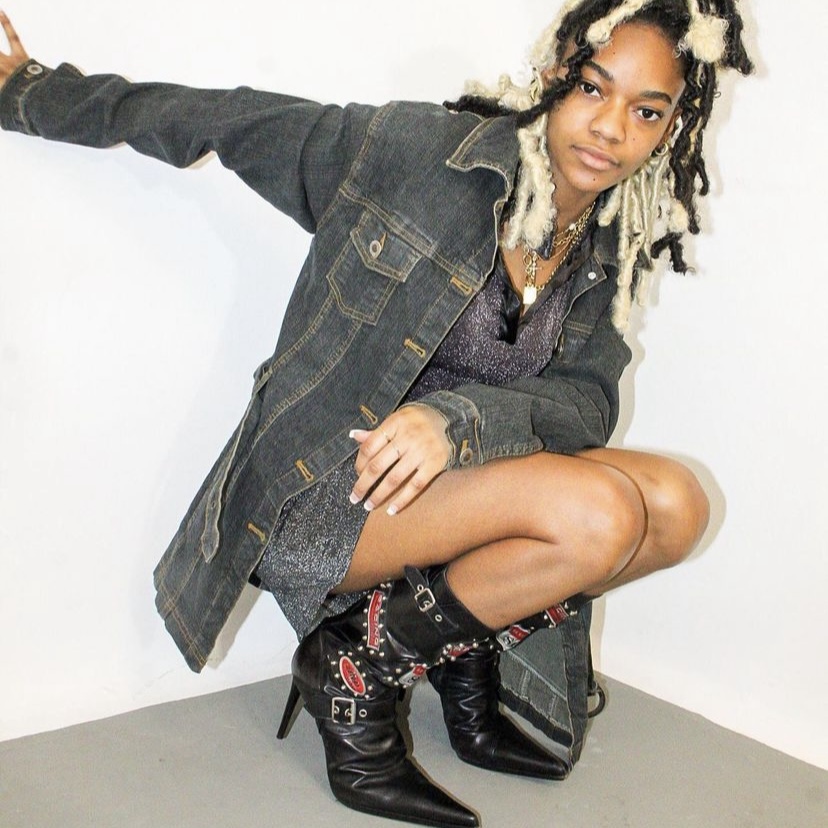 3. WINGS VINTAGE
Famous for their Fill-A-Bag sales, Wings Vintage have just launched their new website where they sell the vintage goodies that they've saved from landfill! 🤩
Like us, Wings have an ethos to keep sustainable fashion affordable, and so the website is packed with bargains! 🤑
 Wings source such a large quantity of vintage goodies (I'm talking TRUCKS FULL!) that they're bound to have something that takes your fancy... ❤️
CHECK OUT WINGS VINTAGE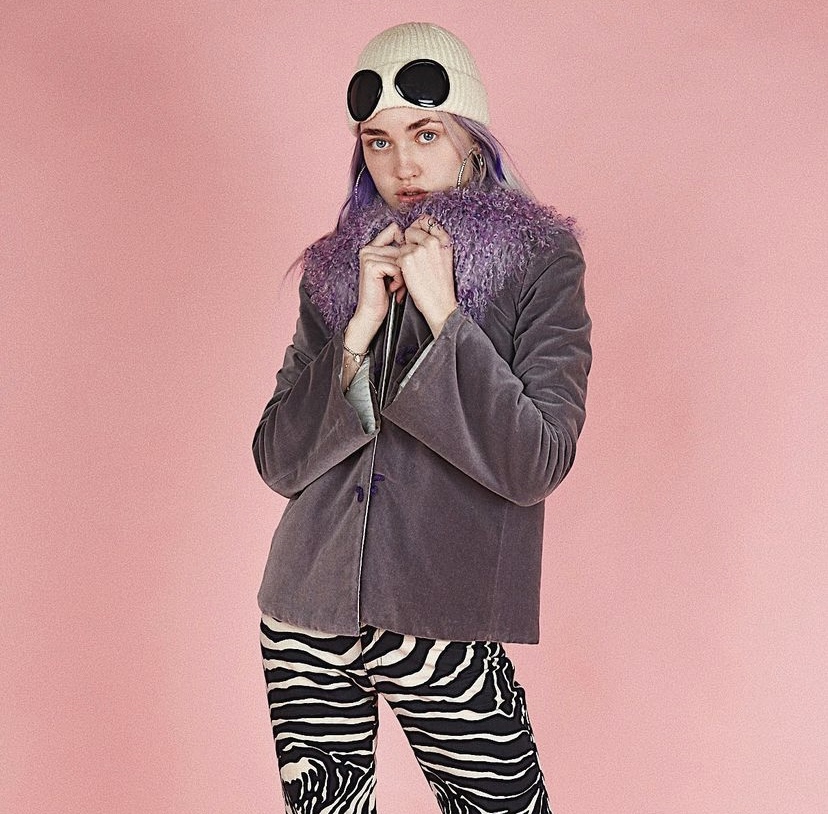 4. THRIFTED
Thrifted believe in a circular fashion economy and in 'quality clothing that can have three or more lives'! 😘
Who else hates it when they type '90's' or 'Y2K' into Depop and are met with Primark and Shein? 🙋
Well, Thrifted carefully curates their vintage clothing in 70's, 80's, and 90's styles, meaning that you don't have to worry about sifting out all the fast fashion tat that you'd see on other second-hand selling sites! 😍
They've sold over 200,000 pieces of clothing, so they must be doing something right! 🤯
CHECK OUT THRIFTED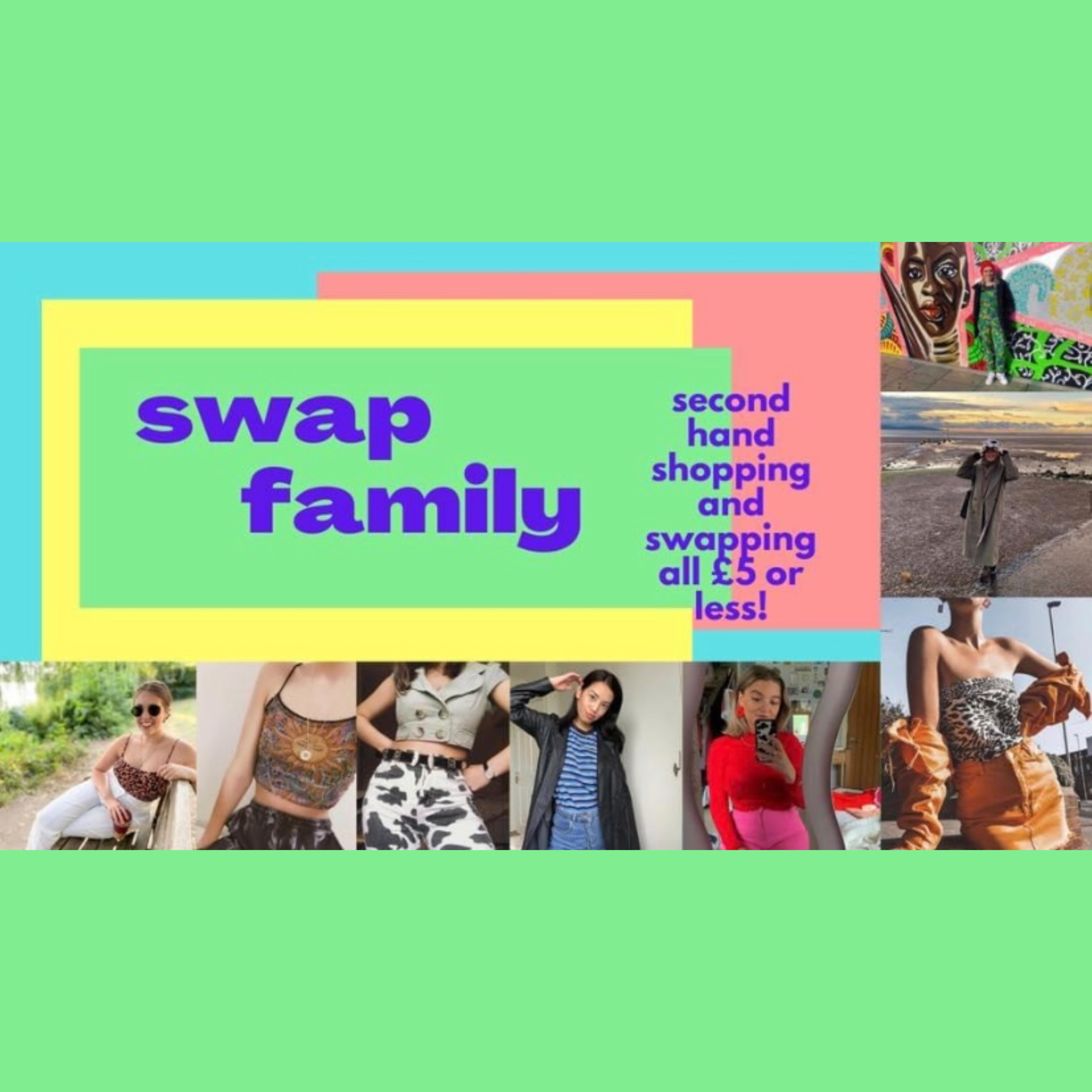 5. FACEBOOK
It's hard to believe, but there are some GREAT bargains to be found on Facebook if you know where to look! 🤫
We recommend checking out Facebook Marketplace of course, but even more so, we recommend the vast range of selling and swapping groups out there! ❤️
A favourite group of ours is 'Swap Family', in which you can swap your preloved clothes with other members or sell and purchase new garments for under £5! 🤩
Now with 10.7K members- you're bound to find your swap soulmate! 😇
CHECK OUT SWAP FAMILY